"Double-Duty" Designs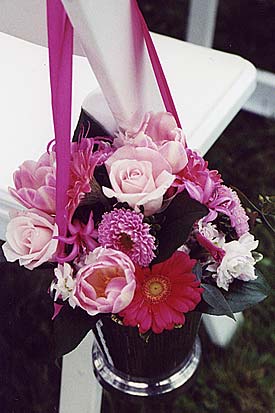 Trying to stretch your budget without sacrificing decor?  Consider selecting ceremony flowers that can double as decor for your reception.  This will allow you to cut down significantly on what you'll spend, while still having floral decor at both the ceremony and reception sites.
These silver ice bucket arrangements decorated the aisle at the ceremony and then were moved to the guest tables afterwards, where they served as centerpieces.
Other "double-duty" designs include:
• Bridal Party Bouquets can be used to decorate the head table or cake table.
• Low-profile Unity Candle Arrangement can be placed on the Guest Book Table to decorate the entry to the reception site.
• Large Ceremony Arrangements can be placed on either side of the doors at the entrance to the reception site or can be placed on pillars behind the head table or cake table to provide a "floral" backdrop in the photos.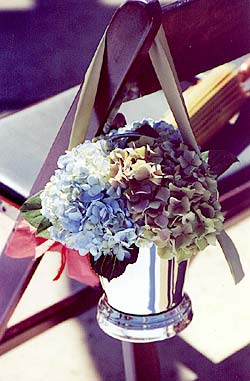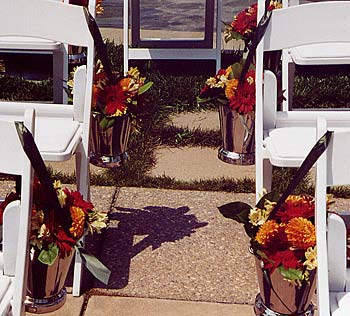 Tags: Budget Tips, small wedding budget, wedding budget tips, wedding centerpieces